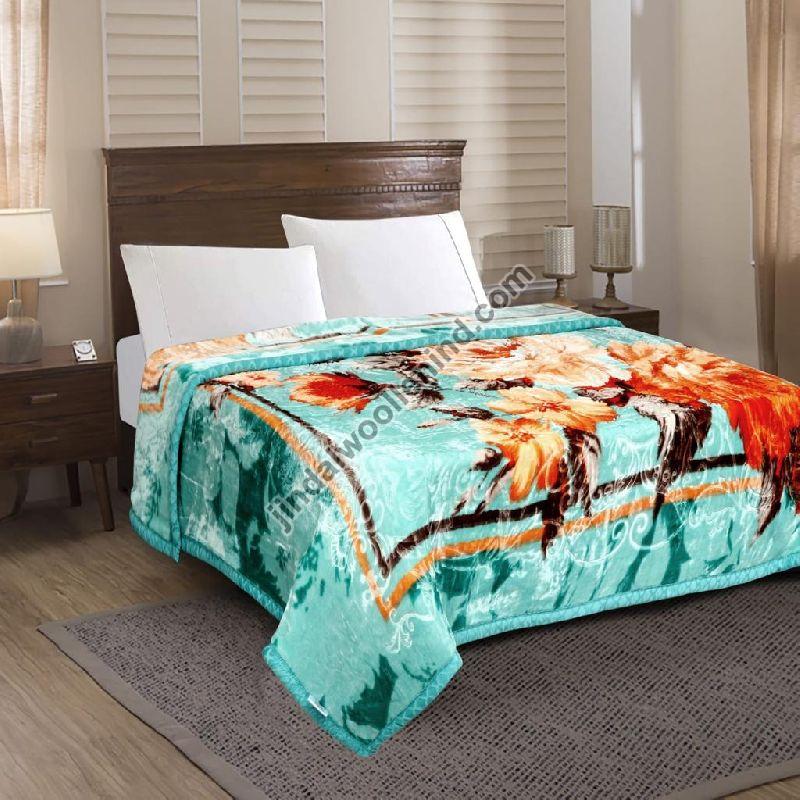 Synthetic blankets are composed of virgin fibers like polyester or acrylic. There might be some percentage of cotton that is in yarn as well.
These days everyone wants their bedroom to look very organized all the time. So the first thing that has to be made as soon as you are out of your bed is to organize your bed. Synthetic blankets have evolved how one makes their bed after waking up. These blankets are the newest in the market because of the advanced materials and the innovative technologies that have been used in making them.
Advantages of synthetic blankets
Some of the advantages of synthetic blankets are as follows:
● The most important advantage of synthetic blankets is that they provide the appropriate insulation that is needed along with it being lightweight. These blankets are very good at trapping heat which keeps the person warm while not putting much pressure on the person. The innovative cutting-edge synthetic fibers technology assures that the synthetic blankets do not lose their insulation capabilities even if they are washed many times.
● The next huge advantage of these blankets is that they are hypoallergenic. These blankets are best for those who have allergies to dust, mold, mites, etc. as these are resistant to all of these allergens. Due to this, the person has a very peaceful sleep without suffering from any allergies.
● This is a great blanket to be used by those people who have nocturnal sweats as they have very good moisture-wicking characteristics.
Versatility of synthetic blankets
Synthetic blankets are versatile; they always have a shine if we talk about adaptability and upkeep. The maintenance of these kinds of blankets is quite easy as they are not very tough to wash and can be taken care of very easily. They come in many sizes, colors, textures, and patterns so that they can suit different people's preferences and match their house's interior aesthetics.
Uses of synthetic blankets
The uses of synthetic blankets are so many that one can find these blankets at everyone's home. These blankets satisfy all your needs such as if you need to be warm on cold winter days or need a lightweight blanket for camping. Mentioned below are some of the uses of synthetic blankets.
● Synthetic blankets are not those blankets that are only used at home but they also make a great choice for people who love to do outdoor activities such as camping, picnics, and activities that are done on the beach. This is because of their lightweight designs that they are easy to carry anywhere.
● The main application of this blanket is that it gives insulation. They help you keep yourself warm during the whole winter season. These blankets are also used as an extra layer of warmth on the mattress.
Since everything around is advanced now therefore the bedding technologies have also advanced. This is because the technology involved in synthetic blankets has made their place in the market due to their comfort and efficiency.